Get Paid to Summer! Apply Now for Summer 2024!
At Typhoon Texas we're MORE than just a Summer job. We're friends, family, opportunities, fun, and of course… paychecks! Apply now and get PAID to summer with us!
Available Positions:
Other Positions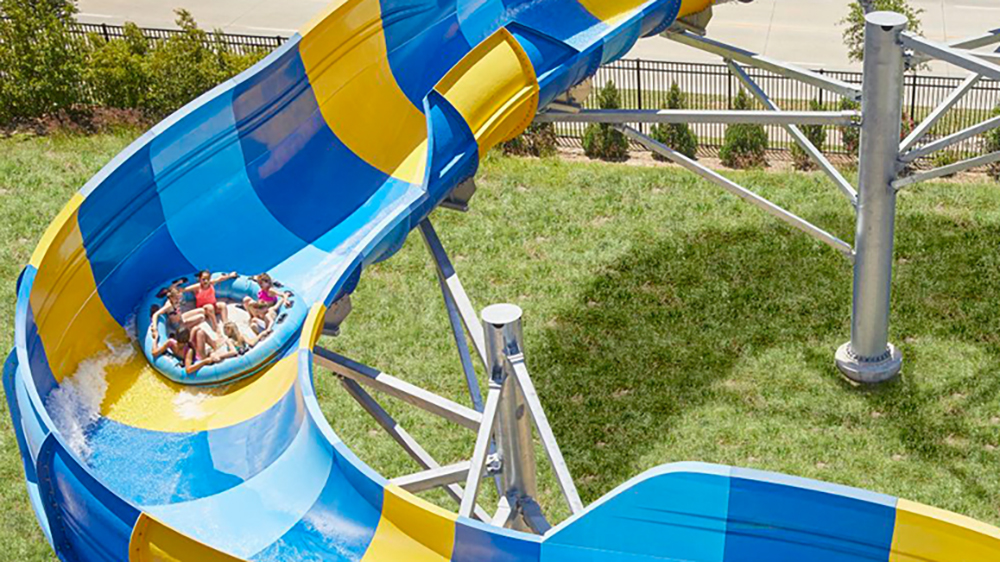 Typhoon Texas Departments
The Administration Department is responsible for providing support to Team Members and Directors, as well as the waterpark as a whole, including clerical, receptionist, and project-based work. Department also conveys information to Team Members and Directors by receiving and transmitting messages, mail, facsimiles, packages, deliveries, etc. This department serves as a liaison between the waterpark and Guests, assisting with answering questions and responding to Guest requests in person as well as on the telephone.
The Cash Control Department assists in the handling of all cash operations at the waterpark, helps in providing end of day and daily reports, oversees all cash control policies regarding cashiers and security, and performs light bookkeeping and accounting functions.
The Food & Beverage Team Member will provide excellent Guest service in a fast paced, high volume environment. They will serve quality food efficiently, while maintaining a friendly, positive disposition. They will follow all health department requirements and maintain a clean working environment. They will operate cash registers with accuracy and integrity. They will prepare and cook food products to the proper specifications. They will maintain a safe environment for both Guests and fellow Team Members.
The Front Gate Department greets and welcomes Guests in a courteous, proper and efficient manner. This department is responsible for operating cash registers to sell admission tickets, monitor turnstiles for entry, exit, and re-entry into the waterpark, assist in bag checks, parking lot duties, and handling Guest concerns.
The In-Park Entertainment Department (IPE) specializes in making moments worth repeating through overseeing special events and activities around the park on a daily basis. Team Members are greeters, emcees, activities coordinators, and more. They ensure the quality of our Guest's experience and delight in the guest satisfaction as well as assist with the needs and concerns of all guests within the park. Above all, they will exude the Texas-Friendly attitude of Typhoon Texas. IPE is broken down into 2 teams: Tech Team: This team specializes in the behind the scenes activities of the park's daily operations for the In-park Entertainment department. And the Ambassadors are activators with a heart for customer service and satisfaction. Infectious energy, outgoing personality, and never-ending batteries are just a few qualities of an Ambassador. This team represents the "Face" of Typhoon Texas brand every day to the guests within the park.
The Maintenance Department Team Members maintain restroom areas, grounds, and all buildings to ensure functionality. This department also operates equipment to clean pools and slides, and may be required to handle some chemicals using proper equipment. Must be 18 years of age for most positions.
The Park Services Department keeps restroom areas, park grounds and all buildings to an excellent level of cleanliness. Park Service team members will be working outside in all weather conditions. They regularly walk through, straighten, clean public areas, and empty waste receptacles. Must be 18 years of age for some positions.
The Water Safety Department operates and monitors all attractions. Lifeguards are responsible for the safety of the guests by overseeing assigned areas. They will be working outside in all weather conditions with the expectation that a proper scan is maintained during their shift. Lifeguards protect and assist distressed swimmers in times of need, they also communicate with guests regarding safety issues for all areas and attractions. Lifeguards attend weekly in-service meeting, and maintain a clean working environment.
Parking lot attendant will be the first impression of Typhoon Texas. They will monitor the parking lot, help guests to the front gate and help traffic flow in and out of the park.
Other Positions
Check out some of the other summer positions that are currently available at Typhoon Texas!