Junior Lifeguard Program The popular Junior Lifeguard Program is back at Typhoon Texas!
Our thrilling summer Program is designed for youth ages 11 to 15. You'll learn water rescues, non-certified CPR/First Aid, facility operations and so much more! You'll receive a whistle, special Junior Lifeguard hat, a class picture, and a pizza party! Our Program is four weeks long that meets twice a week.
The cost of the Program is $150.
You'll need to bring a towel, swim suit, sunglasses, water bottle, sunscreen, and snacks each session day.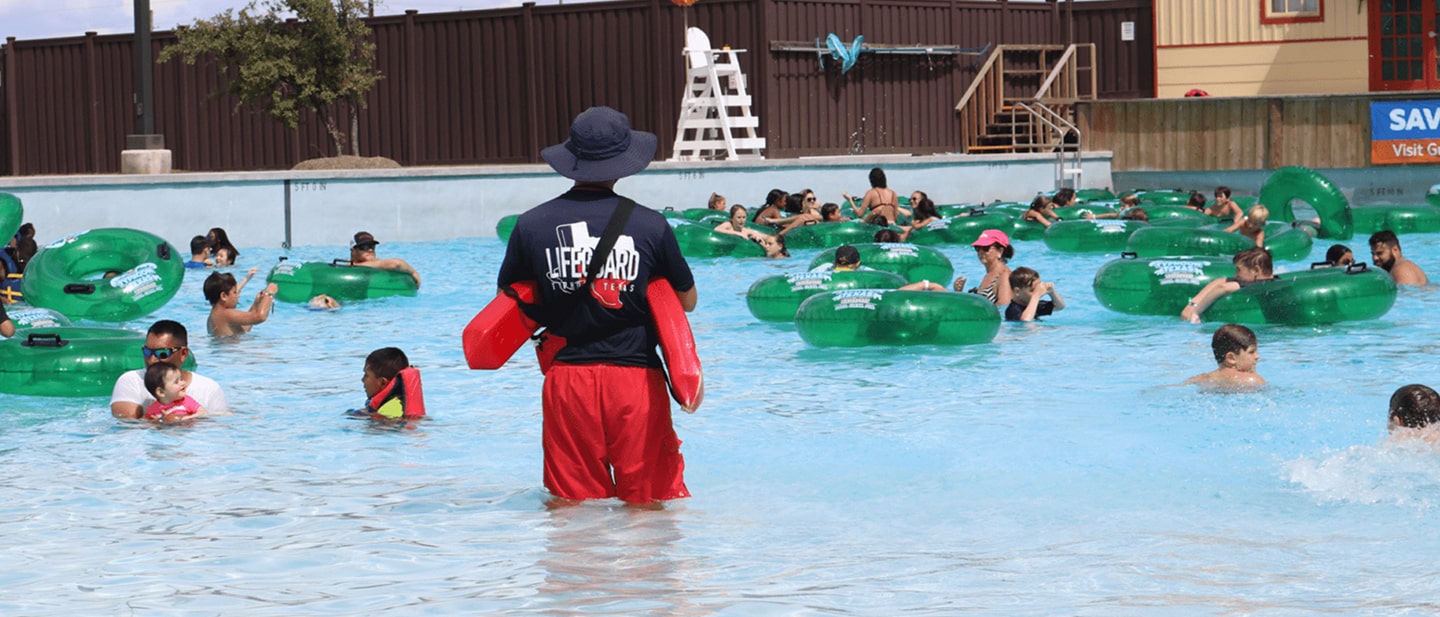 OPTIONAL: Parents can bring their children for an orientation at Typhoon Texas. Parents and children will be split; children will do a prerequisite while parents are given an orientation of the class. Please RSVP with the email below, this is necessary to attend an orientation. RSVP at riskmanagement.htx@typhoontexas.com.